Bay of Islands Sports & Outdoors
Event Locations

Event Types

Sports & Outdoors

Adventure, Extreme
Archery
Athletics, Track & Field
Baseball, Softball
Canoe, Kayaking, Rowing
Cheerleading, Marching
Cricket
Croquet
Golf
Gymnastics
Hockey
Horses, Racing, Equestrian
Lawn, Indoor Bowls
Multisport, Triathlon
Netball
Outdoors, Tramping
RWC Rugby World Cup 2011
Sailing, Boating, Fishing
Shooting
Ski, Snow, Winter Sports
Swimming
Tennis, Squash, Raquet
Volleyball
Wind & Kite Surfing
Event Listings (1-3 of 3)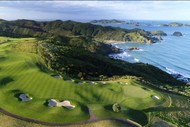 Golf, Disc Golf Events
Bay of Islands, Paihia, Northland

Today to Friday 29 May 2020
Are you sick of playing 'wet and cold' golf in the winter months? Then why not join PaR nz Golfing Holidays in New Zealand's 'winterless north' playing in the 3rd annual Copthorne Bay of Islands 4-Course Golf... More...

---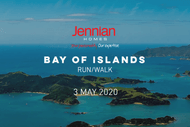 Fun Runs & Walks Events
Village Green, Paihia, Bay of Islands

Sunday 18 October 2020
The Jennian Homes Bay of Islands Run/Walk (previously known as the Jennian Homes Mother's Day Paihia Run/Walk) is the second event in the Sport Northland Run/Walk Series that is hosted by Sport Northland Events and is... More...

---
Fun Runs & Walks Events
Kerikeri Domain, Kerikeri, Bay of Islands

Saturday 21 November 2020
Join us this year for the Northland Waste Kerikeri Half Marathon on the 21st November 2020! Run, Wheelie (wheel chair), Run/Walk, Competitive Walk or just walk! We have you covered! This Half Marathon is an iconic... More...

---
Crows Nest Villas
- Apartment, Luxury Accommodation, Retreat.
Prepare yourself for a totally discerning experience with two exclusive Villas that overlook the magnificent blue-green...
Private VIP Luxury Tour - Choose number of days & we take you all around NZ!
- Transfer - Auckland.
Starting from $1150.00 per person
.
Travel New Zealand in luxury with an experienced local guide.
We pick you up from any airport or Cruise Ship Port...